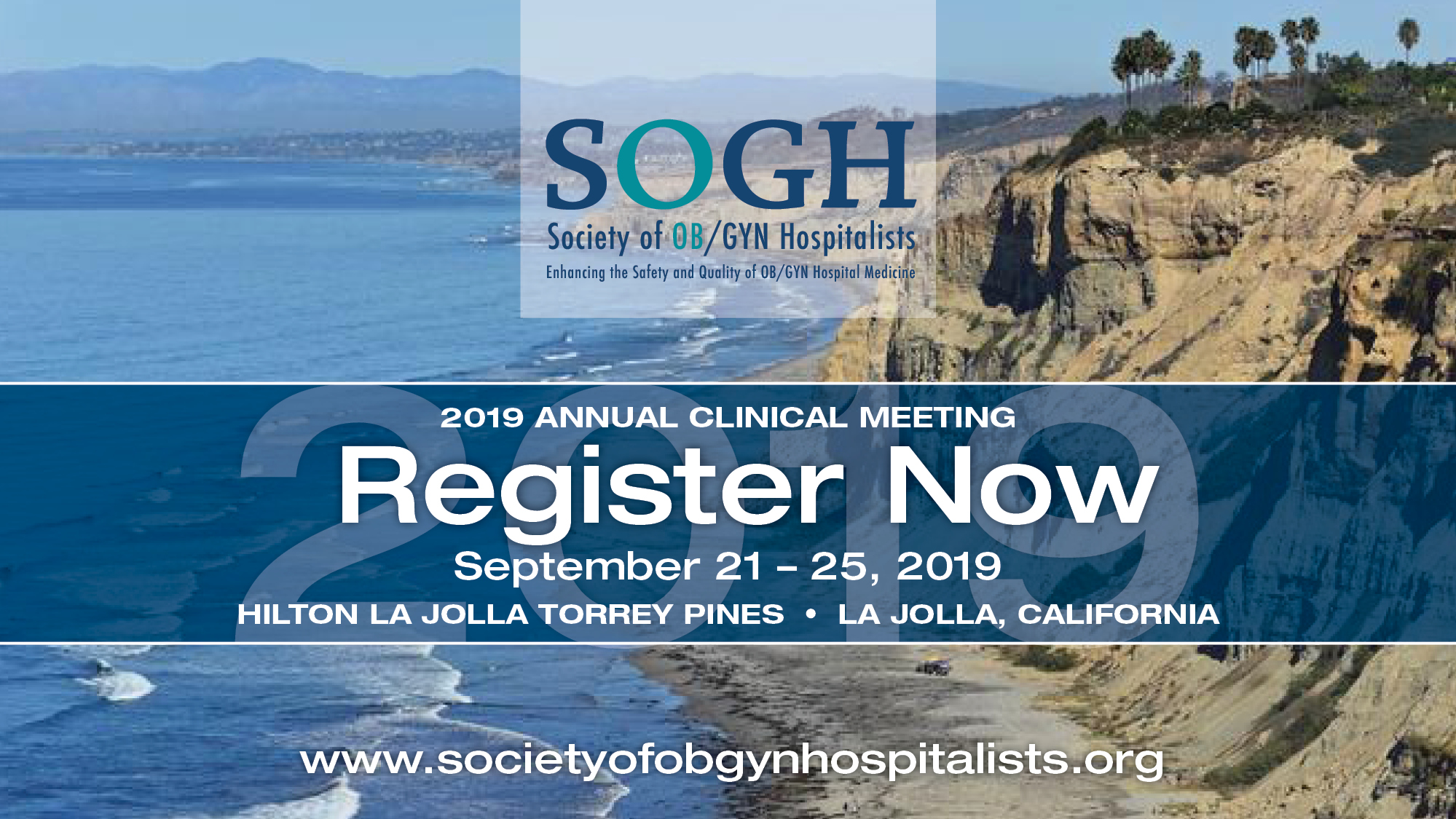 Registration Fees for the Annual Clinical Meeting includes breakfasts, lunches, dinners, and the choosing of two hands-on sessions. 
SIMS Courses are the only additional fee this year for the ACM.
Member

Non-Member

Trainees / Residents / Fellows

Annual Clinical Meetings

 $795.00

 $1,095.00

 $450.00

Discounted Sim Course
When Attending the ACM

$395.00

$395.00

 $395.00

Stand Alone Sim Course

$595.00

$595.00

$595.00 
Welcome to Registration for the 2019 ACM!
Our theme this year is "Navigating the Changing Landscape of OB/GYN Hospital Medicine: Charting your Course". This reflects the content of our meeting, which addresses the changing needs of medicine and hospitalist responsibilities. Topics include OB/GYN hospitalists as educators as well as our role in improving maternal mortality. We will also have great talks on bread-and-butter topics such as DIC and infections in pregnancy. Ted Anderson, ACOG president elect, will start our meeting discussing trends in medical education.
Our simulation faculty has been working hard to develop new scenarios and this year our Sim courses will offer ABOG MOC (IV) credit and will occur prior to the general session. This allows full participation in both simulation and the main meeting. Please take this opportunity to practice what we preach and participate in simulations to continue to hone our skills.
This year the afternoon workshops are included in the general session fee so register early as some hands-on workshops will cap the number of participants. Finally, we look forward to having time to reconnect and network with old friends and new. See you in La Jolla!
2019 Annual Clinical Meeting Details
Our Sponsors