SOGH Mid-Year Simulations - April 10th, 2021
The Society of OB/GYN Hospitalists will be hosting our first ever mid-year simulations on April 10th, 2021! This OB Emergencies session will include scenarios on Maternal Cardiac Arrest and Diabetic Emergencies in Pregnancy. We will have a morning session (9:00am – 12:30pm Central Time) and an afternoon session (1:00pm – 4:30pm Central Time) where you will participate in both scenarios. Limited spots – register today!
Maternal Cardiac Arrest
Maternal cardiac arrest in the United States is uncommon, however, the prevalence is increasing. Escalating maternal mortality in the US underscores the importance of clinician preparedness to respond to maternal cardiac arrest and requires an interdisciplinary team familiar with the physiologic changes of pregnancy and the maternal resuscitation algorithm.
Maternal cardiac arrest represents a final common pathway for a variety of maternal physiologic insults including: hemorrhage, cardiopulmonary abnormalities, embolic events, sepsis and hypertensive disorders of pregnancy.
Accomplishing a coordinated, well executed first response is challenging in patient care areas where cardiopulmonary arrest rarely occurs. The Ob Hospitalist is uniquely positioned to positively impact the survival of the mother and her fetus in the event of a maternal cardiac arrest. Many of the resuscitation interventions are time sensitive and critical to have a coordinated multidisciplinary response within minutes. The American Heart Association updated their guidelines in May of this year to address cardiac arrest in the era of COVID 19.
Although maternal cardiac arrest is rare, it is critical that Ob providers are prepared to lead a maternal cardiac arrest and have their institution prepared and equipped to appropriately respond. Every minute counts. Your actions can positively impact survival of both the mom and her fetus. There is no time to wait for your hospital's code team to arrive. This is achievable and easier to master than you think.
This year's simulation is virtual.
Using pre-taped video simulations, including a COVID 19 positive pregnant patient, you will interact leading a team via our virtual SIM room.
You and three other team members will be directly involved in the decisions made during the Hypertensive crisis to Maternal cardiac arrest simulations.
Maximize your benefit and optimize your experience by viewing the pre-course education provided to you prior to the course.
This course is designed to "charge" you into action, motivating you to become the maternal cardiac arrest champion at your institution.
Diabetic Emergencies in Pregnancy
Diabetes is a common complication in pregnancy. The incidence of diabetes and obesity is rapidly growing, leading to more pregnant women with both gestational and pregestational diabetes.
DKA is a life threatening medical emergency. DKA can develop after a minor precipitating factor and can present with symptoms common to pregnancy. As OB providers, prompt diagnosis and treatment is essential in maternal and fetal outcomes. This simulation will provide you with the knowledge and skills to manage this serious complication, while developing and honing your teamwork skills.
This year, we introduce the Virtual Simulation Course! There will be pre-taped video presentations of scenarios with which you will directly interact via our virtual SIM room. Depending upon your management decisions, the scenarios may have different outcomes and it is up to you to optimize the patient's care. You and a small team of colleagues will have the opportunity to play different roles and work as a Team to diagnose, treat, and manage your patient and her fetus.
The ABOG MOC standards now allow participation in ABOG-approved Simulation Courses to meet the annual Improvement in Medical Practice (Part IV) MOC requirement. This course has been approved to meet ABOG Improvement in Medical Practice requirements until 12/31/2021. Please review the current MOC Bulletin for further information: https://www.abog.org/about-abog/bulletins
Society of OB/GYN Hospitalists
SOGH Mid-Year Simulations
April 10, 2021 – April 10, 2023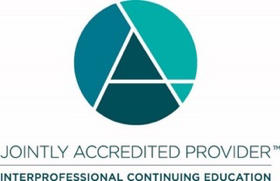 Accreditation Statement
In support of improving patient care, this activity has been planned and implemented by Amedco LLC and Society of OB/GYN Hospitalists (SOGH).  Amedco LLC is jointly accredited by the Accreditation Council for Continuing Medical Education (ACCME), the Accreditation Council for Pharmacy Education (ACPE), and the American Nurses Credentialing Center (ANCC), to provide continuing education for the healthcare team.
Physicians (ACCME)
Amedco LLC designates this live activity for a maximum of 3.0 AMA PRA Category 1 CreditsTM. Physicians should claim only the credit commensurate with the extent of their participation in the activity. 
Amedco LLC designates this enduring material for a maximum of 3.0 AMA PRA Category 1 CreditsTM. Physicians should claim only the credit commensurate with the extent of their participation in the activity. 


Mark your Calendars for our 2021 Annual Meeting!